Youth Group
The St. Francis
YOUTH GROUP

welcomes you!
We meet Saturday nights after the 7:00 pm Mass.

We began back in September 2014 with only 8 members, and we've grown to now include 25 youth!  We welcome youth ages 13 – 18, or anyone from 8th grade to 12th grade.  To find out more about our Youth Group, contact Sheyla Diaz at 828-855-5587 or Email: sheylacdiaz@gmail.com.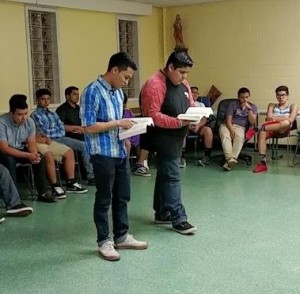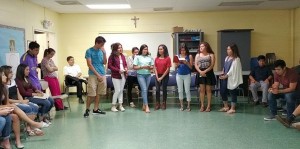 Youth Activities
We participated in the Christmas Concert where we performed a small skit called "By Your Side". 
We hosted a small Talent last February where the youth performed in front of their families.
We performed a representation of the Passion of Christ (the stations of the Cross) on Good Friday last April.